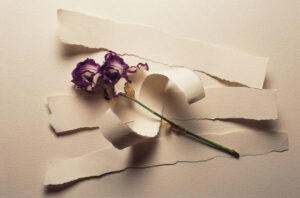 Are you having a meltdown because you've run out of gift ideas?
If so, I'm not surprised.  Gift-giving has become a way of life for most of us. As a matter of fact, the average American buys gifts for 10 or more occasions each year. No wonder we run out of gift ideas.
Since gift ideas are often limited, selecting the right gift is almost always a challenge. Between birthdays, anniversaries, holidays, and a host of other gift-giving occasions, I have personally spent countless hours trying to figure out what to give. I always try to choose the right gift – the perfect present.  But, doing so isn't always easy. I'm sure you've had similar experiences.
Recently I was introduced to a new trend in gift-giving – homemade gifts.  Yes, I did make homemade gifts in elementary school.  We all did.  But since I am older, wiser, and gainfully employed, giving homemade gifts never crossed my mind.
After engaging in a bit of research, I discovered that giving homemade gifts has become a common practice and is a great alternative to giving store-bought gifts.
---
That's So Becoming is community-supported. When you purchase gifts through our links, we may earn an affiliate commission. As part of the Amazon Associates Program, we earn from qualifying purchases. Learn more…
---
What is a homemade gift?
A homemade gift is created through a person's own effort. They're not store-bought items.  And, they shouldn't be confused with handmade gifts, though homemade gifts are handmade. Handmade gifts are simply items made by hand rather than a machine. You can create handmade gifts yourself or purchase handmade gifts at a local store, online, or at craft shows.
Why you should give homemade gifts (ADVANTAGES)
1. They can be cost-effective and budget-friendly
Homemade gifts can be quite economical if you are on a budget. Many supplies can be found around the house. For those supplies that you don't have at home, try purchasing them at an inexpensive craft store or web store.  However, you should proceed with caution.  If you're not careful, your project can become more costly than purchasing a store-bought gift. That's because some of the supplies can be expensive.
2. They are more personalized
Homemade gifts are perceived to be more personalized. That's because you really have to put thought into giving one that the recipient will like and enjoy.  In essence you are making a custom-made gift for the individual.  To successfully personalize a homemade gift you should know the recipient's age, likes, dislikes, and personality.  Also consider any needs, desires, or hobbies the recipient may have. Then create a gift that reflects your findings.
3. They are more thoughtful
Homemade gifts are also perceived to be more thoughtful. After all, you can't run to your local department store at the last minute to buy one.  It takes forethought and planning.  The occasion and recipient must be considered as well as the amount of time it will take to make the gift. For these reasons, when someone receives a homemade gift from you, they immediately know that much time and effort were put into making the gift and their level of appreciation skyrockets.
4. They are more memorable
The time and the effort that you put into making the gift as well as the fact that the gift is personalized make it more memorable. This is particularly true if you include some items in the gift that are meaningful or stir up memories. For instance, a scrapbook or photo album can contain items that have meaning and cause the recipient to reflect on pleasant memories from the past. Special memories are priceless.
5. Making them can be therapeutic
Do you have hobbies, gifts, or talents?  Do you enjoy working with your hands, composing poems or songs, or baking?  Then creating homemade gifts may be therapeutic for you.  When you use your gifts, talents, or hobbies to make gifts you are doing something you take pleasure in which leads to lower levels of stress.  It's therapeutic!
Why you SHOULDN'T give homemade gifts (DISADVANTAGES)
1. It takes time
If you are busy, then giving homemade gifts may not be a viable option for you. Even if it's something as simple as making a card or baking cookies, you still need to devote time to doing it. You have to schedule the time and make allowances for the unexpected. If you don't have the time, you're better-off buying a store-bought gift.
2. It can be inconvenient
Let's face the facts. Homemade gifts are more budget-friendly, personalized, thoughtful, and memorable. But, you have to admit that it is much more convenient for you to pick-up a gift from the store or order one online. Along with being more convenient, local merchants and online retailers always have sales which make choosing the store-bought option more enticing than making homemade gifts.
3. It takes skill
If you don't have a single creative bone in your body then you shouldn't try making homemade gifts. Yes we all have gifts, talents, and hobbies.  But, if none of your strengths is in an area that allows you create a gift that is decent enough to give, then choose the store-bought option. Otherwise, it very well might end up being an unfortunate situation whereby you don't have anything remotely presentable to give. Of course there are lots of books and online tutorials that can guide you through the process. However, there is only so much that a book or tutorial can teach you. You must have the raw skills or attempting to make homemade gifts is useless.
Selecting a homemade gift
Choosing a homemade gift to create is not an easy task. Following are tips that will help you select the best homemade gift for the intended recipient.
1. Consider The Occasion
When choosing a gift, the occasion should always be considered.  It defines the type of gift you should give.  For example, the gift you choose to give your husband on Valentine's Day would be different than what you choose to give him for Father's Day because of the nature of the occasion.
2. Know The Recipient
The most important thing you need to consider when choosing a gift is the recipient.   For example, your mother is unlikely to appreciate a year's subscription to Sports Illustrated unless she just happens to be a sports fanatic, and your 6-year-old nephew probably would not be grateful for a winter scarf.  Knowing the recipient's age, likes, dislikes, and personality greatly helps.
3. Determine If The Recipient Has A Wish List
Determine if the recipient has made a wish list of things they need or want.  People sometimes make a list to ensure they don't receive gifts they won't use. We have all received gifts that we either had no use for or just didn't want. Usually I either re-gift or give the item away. To prevent this from happening, I now keep a running list of things I need and want. If the recipient has a wish list, you can make a homemade gift that is comparable or complementary to an item on their list.
4. Listen For Needs Or Desires
Listen carefully in conversations with the recipient to see if they reveal something they need or desire.  Often in conversation people mention an item they need but never got around to buying or an item they want.  This item makes the perfect gift. You can make a homemade gift that is comparable or complementary to an item they need or desire.
5. Learn Their Hobbies
Find out if the recipient has any hobbies. Many people collect items such as dolls or airplanes. Golf, chess, music, and reading are also popular hobbies.  For these enthusiasts, a new doll for their collection or a new chess set would be the perfect gift.
Homemade Gift Ideas
1.  Spa Gifts         
Who doesn't like receiving spa gifts? Handcrafted soaps, bath teas, scrubs, bath bombs, butters, balms, and lotions are welcomed homemade gifts that anyone on your gifting list would enjoy.  You can cater the spa gift to the recipient by making the item using their favorite scent. You can even make a combination of different types of spa gifts and gift a spa basket.
My go-to resource for making spa gifts is The Handcrafter's Companion.